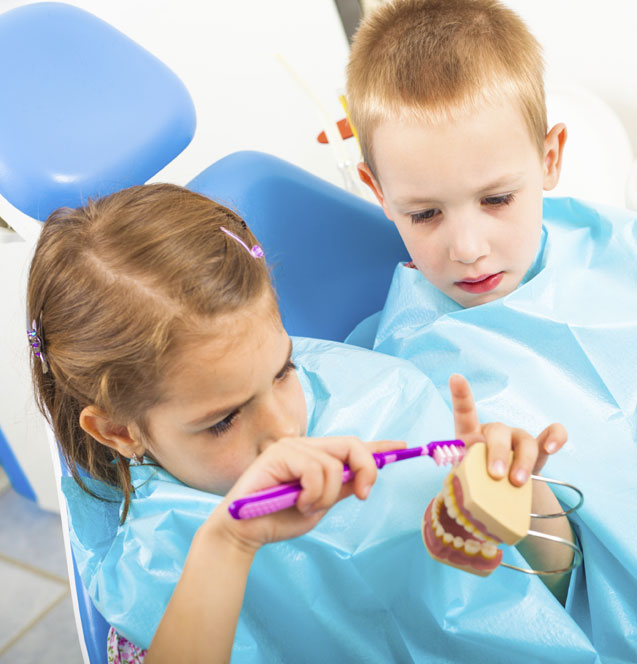 Dental Care for Younger Patients
Oral health care can affect your child's overall wellbeing. Establishing the right routines at an early age is vital to a child's long-term oral health, and a positive dental experience will encourage them to care for their teeth as they grow into adults.
From our fun "happy visits" for new patients aged two and up, to a complete orthodontics plan for your budding teen, Mount Joy Dental offers a wide range of dental services geared specifically towards kids. We have enjoyed watching many of our patients grow with us from kids to adults (and we now treat their kids!), all while ensuring their dental health is in good hands.
At each visit, in addition to regular cleaning and wellness checks, we check for adequate spacing, decay, speech difficulties, mouth breathing, thumb sucking and daytime or nighttime tooth grinding. As your child gets older, we will asses diet and nutrition with relation to the teeth, discuss the dangers of smoking, review the need for regular home care and complete an orthodontic assessment.
Going into a dental appointment can be extremely distressing for a child, causing undue anxiety and fear. We work hard to make our environment friendly and welcoming to your child. Although we do our best to ensure children's comfort and understanding of what will happen during their appointment, sometimes it is necessary to use a form of sedation to relieve the initial anxiety of first appointments and procedures. We can offer different types of sedation depending on your child's needs and the type of procedure.
If your child has not seen a dentist in the last 12 months, please call our office today to schedule your child's dental appointment – (905) 294 9905.