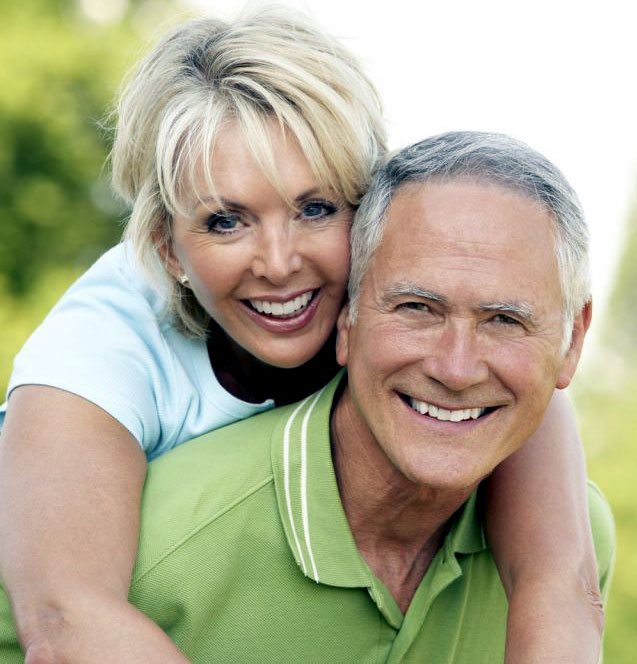 Missing Teeth? Bring Your Smile Back To Life

Missing a tooth or several teeth? Dr. Chari can help you restore the function of your smile with dental implants. Unlike filings or crowns that are bonded to the tooth, dental implants are surgically implanted into the jawbone below the gum line. After the implant is placed, an artificial, natural-looking tooth is attached to it. Over time, your bone and gum will continue to grow around the implant, providing it with extra stability.
Dental implants are extremely popular choices for people who have lost a tooth, or multiple teeth, due to periodontal disease, injury, or a medical condition. A dental implant is a replacement for your tooth's roots and is anchored to your jawbone. Once put into place, these implants enable the dentist to attach a cap, denture, or bridge to them. Implants are designed to be long lasting and with care can last for many years. They are not your teeth, but function just like teeth.
Patients who have dentures sometimes find that denture adhesives are unreliable and messy. Implant-supported dentures, also known as anchored dentures, are meant to provide a more stable support for your dentures. They eliminate problems such as shifting, and will provide you with a more comfortable fit, thereby enhancing your ability to chew and speak.
Dental implants are changing the way people live. With them, people are rediscovering the comfort and confidence to eat, speak, laugh and enjoy life. Call our dental office today to learn more about your choices to replace missing teeth with dental implants, or to schedule your smile consultation: (905) 294 9905.