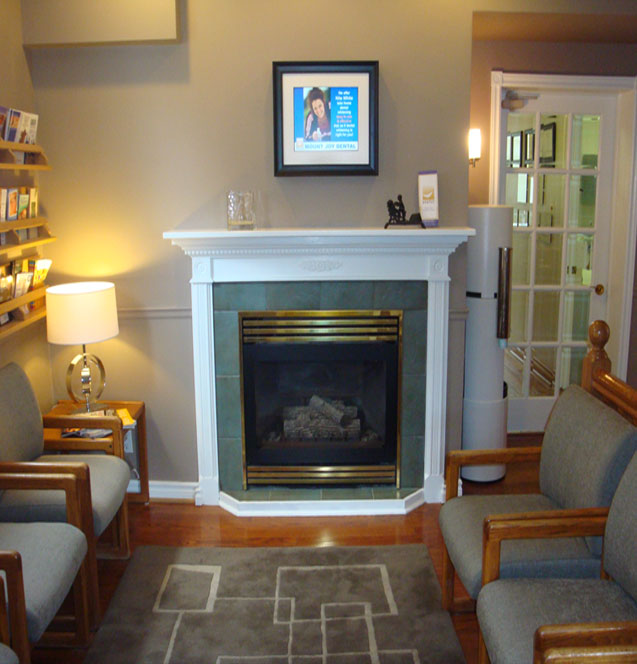 Our Doctors
Dr. Chari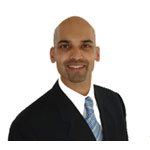 Dr. Chari joined Mount Joy Dental in June of 2000, and became the sole proprietor of the practice in 2009. He attended the University of Ottawa, completing a Bachelor of Science Degree Magna Cum Laude in 1994, and a Bachelor of Arts Degree in Psychology Suma Cum Laude in 1995.
Dr. Chari went on to study dentistry at the University of Western Ontario and received his DDS Degree in 1999. After graduation, he furthered his education in dentistry by doing a one year hospital residency. During this time, he performed and assisted in numerous complex oral and maxofacial surgeries, and treated many medically compromised patients. He was on call for the London area hospitals dealing with dental emergencies involving teeth, jaw fractures, and soft tissue lacerations.
Dr. Chari's continuing education interests include introducing CEREC to the practice, comprehensive courses on dental implant surgery, prosthetics, IV Sedation, and a two year continuing education course on orthodontics. In addition, he received his Fellowship in the International Congress of Oral Implantologists in 2006, and is currently working on attaining his diplomate status. In 2011, Dr. Chari completed the surgical and prosthetic programs at the Misch International Implant Institute. This program deals with advanced treatment planning and prosthetic options as it pertains to dental implants. Dr. Chari served as the York Regional Dental Society president in 2010 and 2011, and sits as a councillor for the Ontario Dental Association.
Believing that perpetual learning based in sound scientific principles is critical to the success of today's dentistry, Dr. Chari continues his education in the areas of bone grafting, advanced orthodontics, and CAD/CAM restorative design.
His career goal is to remain on the leading edge of advanced dental treatment. Aside from dentistry, Dr. Chari and his wife Navina are busy raising their two girls. He is a sports enthusiast, and enjoys many sports. Believing that life is all about balance, he finds time to work out regularly.
Dr. Myra Caballero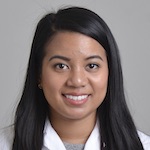 Dr. Myra Caballero attended the University of Toronto for her undergraduate education majoring in Immunology and Human Biology. In 2014, she graduated with High Distinction and obtained her Honors Bachelor of Science degree. She continued her studies at the University of Toronto with the Faculty of Dentistry. She obtained her Doctor of Dental Surgery degree in 2019 and was one of the recipients of the Dean's List Award, as she ranked among the top 10% of her graduating class. She then went on to pursue a one-year residency at the State University of New York at Buffalo. As a resident she honed her skills as a general dentist at the county hospital, where she also had the opportunity to work closely with medically complex patients and was on-call to handle dental emergencies. Upon completion of her general practice residency in June 2020, she moved back to the GTA, where she has been working as an associate dentist.
Dr. Caballero is passionate about all aspects of general dentistry and making positive lasting relationships with the patients she meets. She is always eager to advance her clinical experience with continuing education courses. Furthermore, she enjoys using her talents to give back to those in need. She has participated in international dental missions in Guatemala and Jamaica. She has also been a volunteer dentist with Give Kids a Smile Day in Buffalo and Volunteer Dental Outreach for Haliburton County to provide low-income residents of Western New York and Haliburton, Ontario access to affordable dental care.
Outside of work, Dr. Caballero loves to spend time with her husband, Nick, and their family and friends.
Dr. Alina Phen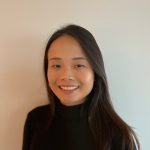 Dr. Alina Phen grew up in Regina, Saskatchewan. She obtained her Bachelor of Science from McGill University in Honours Anatomy & Cell Biology. She then received her Doctor of Dental Surgery degree at University of Toronto, graduating with honours. During her time in dental school, she was actively involved in student life and research. She was a member of class council and coordinated the faculty's annual charity variety show. Her research in enamel mineralization was recognized by the International Association for Dental Research Mineralized Tissue Group. After graduating, Dr. Phen completed a one year residency at the Eastman Institute for Oral Health in Rochester, New York, where she gained further experience in surgery, complex restorative cases and esthetic dentistry.
Dr. Phen strives to ensure patients feel comfortable and informed in the dental chair. She is always looking to broaden her clinical knowledge through continuing education courses in order to provide her patients with a wide array of treatment options. Dr. Phen is an active member of the Ontario Dental Association, serving as a general councillor and an executive team member for the York Region Dental Society.
Outside of the office, Dr. Phen loves to travel, hike and try out the latest food spots in the city.