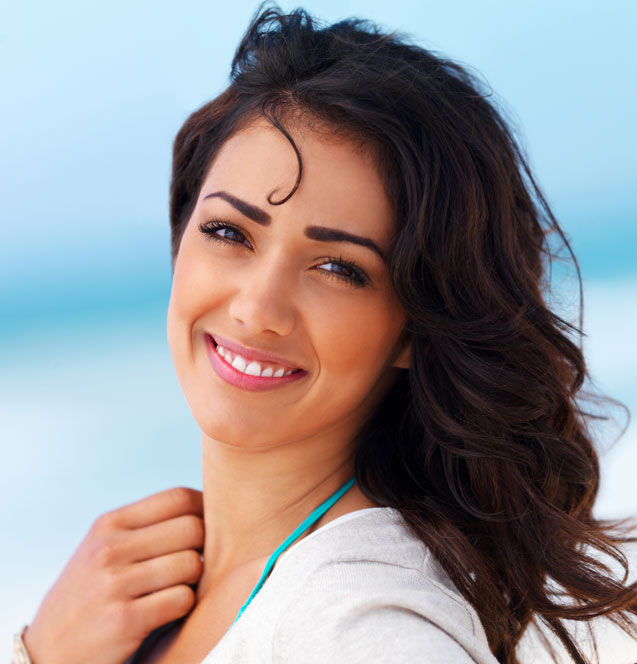 Gorgeous, Whiter, & Most Importantly, Healthier Smiles
Cosmetic dentistry includes a variety of dental treatments and procedures used to correct imperfections with your smile such as chipped, cracked, discolored, and unevenly spaced teeth. Correcting these imperfections will not only boost your confidence to show off your smile but it will also improve your overall health.
At Mount Joy Dental we pride ourselves on providing the most updated cosmetic procedures that can enhance your smile in as little time as possible. We use digital photography and other technological advances to analyze your smile and carefully plan out the cosmetic corrections you need. You are an active participant in your treatment plan and we will align your expectations before treatment begins. Below are some of our most popular treatment options:
White Fillings – Today, there is no longer a need to have a shiny silver filling, instead, you can opt for a tooth-colored filling which offers a much more natural look. With this resin compound bonding to your teeth, the seal is tighter and the restored tooth will be stronger than ever before. The seal offered by this resin compound bonding is tighter than with traditional fillings and therefore offers a stronger restored tooth that will last more smiles.
Teeth Whitening – Bright, shiny, pearly smiles are considered to be beautiful and desirable. This look can be achieved with an in-office procedure or with a take-home kit. The effects are long-lasting and can help remove years of stains caused by aging, food and drink stains, or fluorosis.
Crown and Bridge – This is a custom-fit solution to correct missing and/or damaged teeth. A dental crown is fitted over a damaged tooth to restore the appearance and function. A bridge is used to replace a tooth that is completely missing and is attached securely to the existing tooth on either side of the gap.
Bonding – This is a simple and painless procedure that has many uses such as: repairing chipped teeth, closing spaces between teeth, and reshaping and covering badly stained teeth. The direct composite bonding procedure is usually completed in one dental visit and is very affordable.
Veneers – offer a simple way to repair crooked, chipped, or misshapen teeth. Veneers can also be used to cover badly stained teeth or to smooth out an uneven smile. Veneers are typically made of porcelain offer a completely customizable look. The process of fitting and bonding veneers to your teeth is quick and easy as it can be completed in as little as two visits.
Partial Crowns – This procedure is also known as indirect fillings, partial crowns are made from porcelain or composite materials and offer a long-lasting and cosmetic way to provide a "filling" to teeth damaged by tooth decay or other structural damage causing the tooth to be ineligible for a filling. Dental fillings are molded into place during a dental visit, partial crowns require a dental laboratory to create them before being fitted and adhesively bonded into place at our office.
Dental Implants – A dental implant is a metal cylinder that is inserted into the jaw to replace the root of the missing tooth and act as a natural tooth root would. Implants are long-lasting and look and feel completely natural.